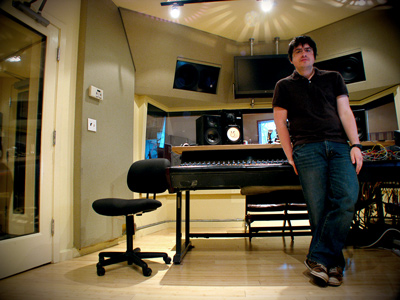 Well, we're back in the studio! This time we're recording with Britt Myers (pictured) who mixed our last album. We hauled ourselves out of bed to start recording at nine this morning, starting of course with the drum and bass tracks. Britt is a very down to earth guy, just like you and me. When he wakes up in the morning he puts his pants on one leg at a time. The only difference is that once he's got his pants on, he makes gold records.
We're really excited about these new recordings. The drum tracks already sound amazing and all we've done is tracked them. We're hoping to have the recording done by June 1st, but it may get pushed back into late June if our timing isn't just right.
We'll be documenting as much of the studio time as possible, so add the link below to your bookmarks and check back often.
LINK: STUDIO PHOTOS